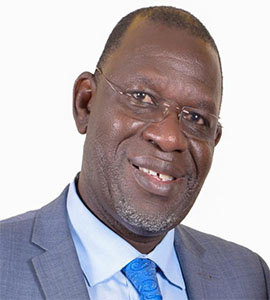 MR. TONY NABWERA
Mr. Tony Matanda Nabwera was appointed to the Board, Postal Corporation of Kenya by the Cabinet Secretary Ministry of Information, Communication & the Digital Economy. His appointment was via a gazette notice no.8237 dated 20th June and effective for three (3) years.
Mr. Nabwera is a reputable Manager with over 20 years wealth of experience in the ICT, banking and finance industry. Prior to his appointment, he served in the Office of the Deputy President, Republic of Kenya as an advisor. He has also worked in various public and private organizations including; Joyful Women Organization as head of Information Technology; ENI Systems Africa (K) limited as the director business development; FASI Enterprise as the director and Branch Manager for Post Bank, Kenya among others.
He holds a Bachelor of Business Management from Moi University and several professional certification and diplomas including IBM Infoshepere Guardium Technical Professional. Mr. Nabwera has also attended workshops and seminars both within and outside the country.