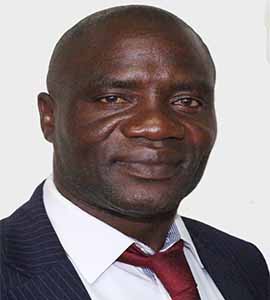 MR. FREDRICK OTIENO SIENGO
Mr. Fredrick Otieno Siengo was appointed as a Director of the Board at Postal Corporation of Kenya by the Cabinet Secretary Ministry of Information, Communications & Digital Economy (MOIC&DE) on 22nd May 2023. His appointment was via Kenya Gazette notice 6768 of 23nd May 2023 for a period of 3 years.
Mr. Fredrick has over 20 years of experience in the Education Sector and has worked in various educational institutions in the wider Nyanza Region. He is also a vivid social and development consultant.
He holds a Bachelor's of Education Degree from the Egerton University and a Diploma from Kamagambo Adventist Teachers College among others.